Hampstead Parochial School can trace its roots back to 1787. Therefore it is no surprise that a school with such a long and rich past wants to develop in its children a love of history.
The history learning at HPS starts in Early Years by looking at the differences between ourselves and others, as well as understanding that things can change over time. In Key Stage 1, the children start to learn more about the recent past relating it to subjects which are relevant to their own lives such as how toys have changed since our grandparents were young. The children also investigate how their local area, Hampstead/London has changed over time.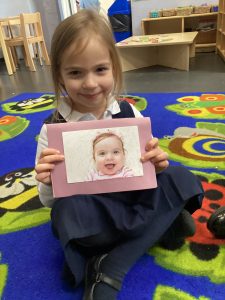 In Key Stage 2, our history topics are taught in a chronological order – starting with the Stone Age and ending with the Second World War. This is to give children an understanding of when in time certain things happened, as well as linking historical periods around the world to the events which were happening in Britain at the same time.
Our curriculum has been carefully organised to give the children many opportunities to practice the key skills of history e.g. investigating sources, looking at change and continuity, understanding similarity and difference. These skills are built year on year as the children continue to learn more historical knowledge and learnt to analyse it critically as historians.